Maxpure Backwash Filter

Maxpure Backwash filter is the latest design in water filter technology that reverse and rinse out the poisonous and harmful substances, such as mud, rust, algae, volatile phenol, chloroform and carbon tetrachloride that stick to the surface of filter membrane by simply turning the knob. As a result, this technology will prolong the filter lifespan and enhance the production of more reliable and safer drinking water.
Advantages of Maxpure Backwash Filter

Avoid the entire fuss taking and dismantle the filter elements out for cleaning.
With Maxpure Backwash Filter, just turn the knob to backwashing position then Maxpure will backwash automatically.
Frequent backwash will prolong the filter's lifespan.
Get it Now @ RM395/set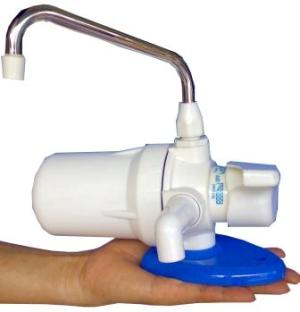 A complete set of Maxpure Backwash Filter includes:
~ Filter Membrane
~ Activated Charcoal
~ Backwash Cover
~ Turning Knob
~ Raw Water Outlet
~ Backwash Valve
~ Pure Water Outlet
All Parts are available for purchase at www.zesco.asia
To order, please email sales@zesco.asia
or you can also order through our order form
Contact Details:
ZESCO ENTERPRISE

Shop Number:
103
6012-5897955
sales@zesco.asia
www.zesco.asia