Welcome to My Happy Mall !
My Happy Mall is an e-shopping mall in Malaysia. You will find a lot of fantastic products and can be purchased on-line in My Happy Mall. We even provide free delivery service to your door step for certain products within certain areas.
We are proud to have these fantastic products and great shops in My Happy Mall.
Enjoy your shopping! 
Hot Product: Dustmite Terminator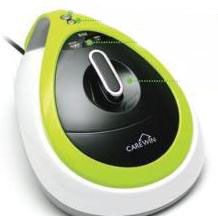 Feeling itchy, scratching while sleeping, sneezing and sometime itchy eye?
Now let's target the cause ~ this is what happens: Millions of almost invisible small tiny dust mites sleep with you every night!
Unaware of the danger you might inhale them which may cause various bodily itch and rashes.
Philips UV-C lamp takes away 99.9% of the bacteria and allergens within one second.
3600RPM powerful vibration pad eliminates in-bedding dust mites and fine dusts.
Exclusively designed anti-stick roller prevents sticking to fabrics.
600W powerful suction motor with wide-suction opening.
HEPA FILTER (0.3µ filtering) can filter microscopic dust and also clean the air.
Smart Handle stops the vacuum automatically when you release the handle for safely and convenience.
Hot Product: JJ Slow Juicer
JJ-203 Slow Juicer
SINGLE AUGER MASTICATING JUICER
简单一杯蔬果汁,健康在您掌握中!
JJ-203 Slow Juicer extract the maximum amount of nutrients, vitamins, taste and juice from a minimum amount of fruits, vegetables, leafy greens, wheatgrass, and even soybeans!
Slow juicer will allow you and your family to enjoy fresher, more flavorful and more nutritional juice everyday.
JJ-203 Slow Juicer slowly presses out the juice to protect all the ingredients original quality.
With our JJ-203 Slow Juicer, you can enjoy more antioxidants, better flavor and superior freshness of your juice. No frothing or foaming, and none of the separation that occurs with other juicers.
Frictional heat and impact from high speed rotation (Standard Juicer) makes juice lose its natural and rich taste, flovor, nutrients and color!
With JJ-203 Slow Juicer, you can make juice with 5 times more vitamins than a standard juicer!
Dual Stage Juicing: juice is extracted through the first crushing stage and before the pulp is ejected, it is then squeezed during the second pressing stage; resulting in more juice, and extremely dry pulp
Higher yields: in house testing found the JJ-203 slow Juicer yielded 50% more juice than a centrifuge juicer in 50% of the time and extremely dry pulp.
Like & follow us on facebook